Adopting a Mustang or Burro
Adopting my mustang, WindDancer has been the most rewarding experience in my life. One must remember that mustangs and burros in the adoption program have been raised wild on our public lands. Although some of the animals are taken into prison training programs across the country after being gathered. For more information, visit www.Mustangs4Us.com.
To adopt from a long term holding facility first go to the BLM website, www.blm.gov, and select under "What We Do" - Wild Horses & Burros. Then click over the window, "About the Program."  Go to Quick Facts, and read about the adoption program. Its a must to read and understand this program and learn facts about the mustangs and burros. For additional training information, visit www.gentlehorses.com.
It will take patience, and loving care for these animals to adopt you as their long time caretaker.  Wild horses can be trained for many uses including champions in dressage, jumping, barrel racing, endurance riding, and pleasure riding. The burros have been transformed in driving, packing, riding, guarding, and serving as companion animals. These wild horses and burros are known for their sure-footedness, strength, intelligence, and endurance. Make sure to visit our "Success Stories" and read about the turnarounds with these magnificant animals.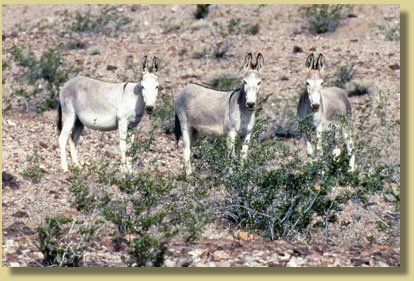 The BLM holds adoptions at different locations throughout the United States, depending on public interest. Most BLM Office Serving your Area have animals available for adoption year-round by appointment. If you plan to adopt from a prison facility such as Canon City, Colorado, where access is controlled, please call the BLM to find out if you have to meet any additional requirements for entry.



The BLM posts temporary adoption sites and dates on this site at Adoption Schedule, or you may call, toll-free, 866-4MUSTANGS. If you are interested in adopting, either:
1. complete the Adoption Application and mail it to the BLM Office serving your area, or
2. complete the online Internet Adoption Application.