The WindDancer Foundation Presents
Facing The Wind • Art/Image Exhibition
The WindDancer Foundation is a non-profit 501(c)(3) charitable entity.
Our vision:
ANNOUNCING EXHIBITION SERIES
Yearly World Class, Exhibitions of Art and Photography in Celebration of Our Natural Heritage Resources: Our Wonderful Wild Horses & Burros
Experience and celebrate these unique wild horse image exhibits, the largest in the world, which are presented by the Wind Dancer Foundation, a nonprofit organization whose mission is protect our wild horse & burro heritage and populations through education, appreciation and celebration.
Yearly Shows
Facing the Wind has been designed as a Series of Annual Exhibitions, of up to four shows per year in professional, public and private venues, and featuring an ever-changing array of images from noted artists and photographers. These shows display Our Wild Horse & Burro Legacy Images as a continuous, dynamic, study in photography & art of the Faces of Our American Wild Horses & Burros.
These unique portraits, captured by accredited photographers and gifted printers, are breathtaking and inspire a deep appreciation for the importance and true wonder of these beautiful animals.
The show's productions illustrate our commitment to the relevance, importance, and beauty of these paramount American and world wonders, the Horse & Burro.
Why This Matters
Because an incredible, critical part of our shared heritage, the Wild Horse and Burro, very foundations of our human progress, continue to be under-recognized and under-heralded as changing our lives forever. They are therefore disappearing off the face of the earth at an alarming rate. They are an important and beautiful heritage for us all, and supporting the appreciation of their images gives everyone a renewed chance to recognize their beauty, power and contribution.
Current Show
The Wildlife Experience has invited the Facing the Wind exhibit series, presented by the Wind Dancer Foundation to be displayed April 5, 2016 through September 5, 2016 in their upper Exhibition Hall: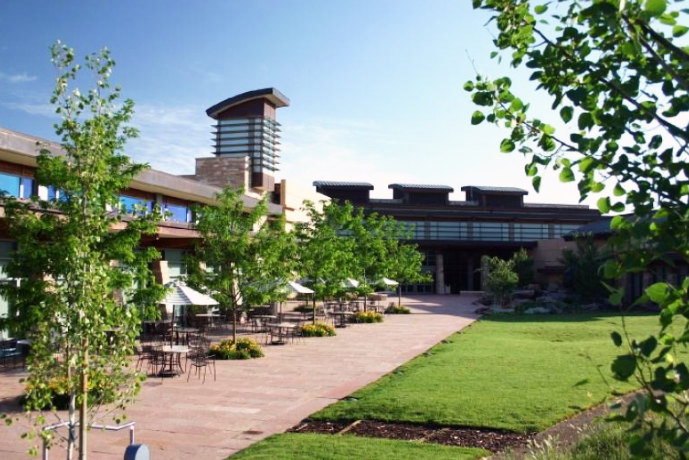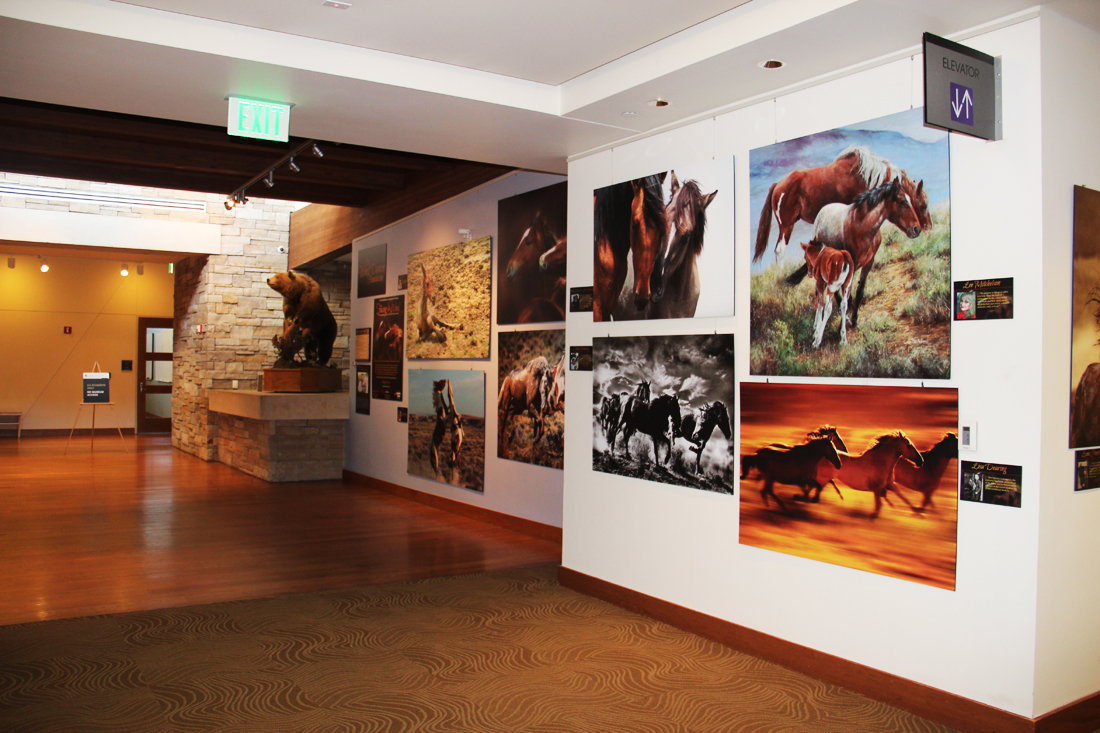 JOIN US! — SPREAD THE WORD!
Recent Show
Denver International Airport invited the Facing the Wind exhibit series, presented by the Wind Dancer Foundation to be displayed October thru March 2015 in Concourse A
"Featured in Cowboys & Indians:
"Facing The Wind" Brings Fine Art To The Airport" by Krissy Brown
Facing the Wind
" Share the excitement; deep horse lover or not, this experience will change you."

Tamara Gooch
Gail Demnont......John Wagner......Joe Tosh ( © all rights reserved)
FURTHER SERIES OVERVIEW
Wild horses represent the continuous bloodlines of a heritage that changed our lives over a course of our early American history. It is important to continue the appreciation for the wild horses and burros; so, they will be protected as a heritage resource and in their rightful place of honor for having made our world possible. The Wind Dancer Foundation is purposed to insure that these magnificent animals, and their heritage of service and inspiration do not slip away but rather remain great symbols of the American West and hold their rightful place in the unfolding of American history. The goal of the Facing the Wind exhibit series is to protect our national treasures/legacies for generations to come simply by re-sparking the sheer wonder of these magnificent animals, clear partners in our progress and qualities of life.
Exposure
Each exhibit will have a mix of new artists/photographers, with a fresh, professional, and inspirational appeal creating an appreciation for the art & photography of wild horses & burros -all as displayed in heroic-sized gallery images.
Education
The exhibit series directs attention to the education efforts of the Wind Dancer Foundation Inc. for the wild horses and burros, and thus, becomes a cause-related experience throughout this ongoing program series. The Foundation website includes a historical review of both wild horses and burros, reading about success stories, a gallery of images, and encouragement and gateways to get involved in the Wind Dancer Foundation and national appreciation and advocacy.
Enthusiasm
The compelling and dynamic multiple changing images of the Facing the Wind exhibit prints and paintings are compelling, and dynamic. The interest and enthusiasm generated will inspire others to revere and preserve our national heritage.
Engagement
Facing the Wind celebrates the glory of these Magnificent Animals. They changed our lives in the past and are doing it again through these powerful photographs and paintings in this ongoing exhibition series. This visual exposure helps illustrate why we protect the wild horses and burros for now and future generations.
The Wind Dancer Foundation invites you to share in our vision of the future. Please feel free to contact us for more information.