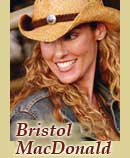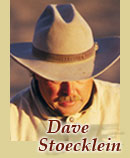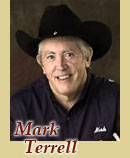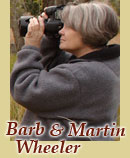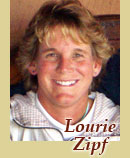 Kimerlee Curyl
Loving everything 'horse' from the moment she could breathe, Kimerlee's unfolding life thus far makes perfect sense. The Hollywood dream moved her west from Minnesota, but it was the heart of a horse that changed everything. Working on both sides of the camera, Kimerlee has the natural ability of capturing emotion and delivering dramatic and evocative imagery. Her first solo show debuted in Los Angeles with record-breaking gallery sales. Her work appears in many prestigious galleries, and is held in private international collections. Likewise, Kimerlee's work has been used in numerous advertising campaigns, product branding, and magazine covers.
Kimerlee works with all breeds of horses, travels extensively and is fortunate to photograph some of the most beautiful horses in the world. She loves them all passionately, but a corner of her heart beats faster when it comes to America's legends: our wild horses. She has spent time out on the rangelands, immersed into enormous herds of wild horses, experiencing and becoming a part of their world. Telling their story through expressive moments captured in time.
Dedicated to the cause for many years, Kimerlee hopes to inspire others, not only to appreciate the beauty of these creatures, but also to take an interest in helping preserve their historic place. As a voice for these living legends, she continues to educate through art and awareness. These majestic souls are a vital piece of our cultural heritage, they are our living history. To lose them would be a tragically irresponsible disrespect to our past, present and future. She donates her efforts to a place called Return to Freedom, American Wild Horse Sanctuary. A non-profit dedicated to preserving and protecting over 200 wild horses and burros.
Tamara Gooch
Tamara Gooch had a quiet but persuasive voice drawing her out of her corporate roots and deep into the soul of the West. Tamara started her journey away from the turbulent world of retail and into a world influenced by nature and the land... a world broad enough to hold deep-rooted meaning and purpose for herself. Even though Tamara has lived in the west and owned horses her entire life, she has spent years venturing through old west ghost towns, discovering our Western Heritage and getting to learn the nuances and habits of our wild horses in their natural environment.
"The spirit of the west is a magnificent teacher to humanity," says Tamara. From its ghost towns to its cowboys and its galloping horses, the West takes us back to something wild and unrestrained, reminding us of a sense of freedom that many of us have forgotten. Horses and wildlife teach us about honesty and authenticity, because they know no other way of being. Our Western Heritage can teach us about collaboration over dominance. And they both can teach us to respect and honor the unknown, rather than fear it and try to destroy it.
Tamara's work is a tribute to the Equine Spirit and our Western Heritage, both are a celebration of their remarkable presence in our lives. Oftentimes referred to as "visual poetry," Tamara's images truly embrace and reveal the incredible spirit of the west. Tamara's wildlife and nature photography captures the true essence of these amazing creatures and scenic wonders they call home like few others can. One can only call them a visual tour into the wilderness.
With a dedicated passion, it is Tamara's hope to not only inspire others, but to help preserve a place for all things wild on this land. Tamara's deepest desire to educate people through her photography and awareness. "We all need to be a voice for the living legends. Horses and wildlife are a vital piece of our cultural heritage; to lose them would be tragic and a deep disrespect to our past, present and future."
Bristol MacDonald
www.bristolequinephotography.com
With a background in photojournalism, Bristol has dedicated the last five years of her life to documenting the spirit of the American Wild Horse. Her unique and captivating imagery has coveted multiple awards, international attention and highly successful gallery exhibits. "I am driven by passion and by a devotion to tell the story of the plight of the American Wild Horse. I have made it a priority in my life and my art to educate and enlighten the public and inspire change."
Once an American legend, a living symbol of freedom, the American Wild Horse in now in jeopardy of becoming extinct in a land it helped revolutionize. As a nation we have done little to extend either stewardship or respect for these noble animals. Instead, we have herded them, broken them abused them and slaughtered them. And now we are at risk of losing them forever.
Bristol has traveled across the country observing and photographing wild horse bands in their natural habitat, but her heart belongs to Return to Freedom ~ American Wild Horse Sanctuary, a non-profit wild horse sanctuary founded in 1997 by Neda DeMayo. The sanctuary is a safe haven for over 200 wild horses, located in Lompoc, California. A portion of Bristol's photographic sales is gifted to Return to Freedom.
"It is my greatest desire that my art touch the human spirit and encourage Americans to speak out on behalf of wild horses across the nation. We need to be their voice."
Pam Nickoles
I am a lifelong resident of Colorado. I share a home with my husband, two rescue dogs, two horses and a feral cat. (We've also rescued two wild Mustangs that are peacefully living out their lives on a private ranch in southern Arizona). My main passions are photography, the outdoors and animals of all varieties. Living amidst the natural beauty of the Rocky Mountains and experiencing the appealing blend of Western cultures found in Colorado and the Rocky Mountain region, my photos inevitably reflect my deep love for the Western legacy and natural landscape that are so characteristic of the region.
Horses have always occupied a special place in my heart. As a small child, I surrounded myself with horse-themed books, toys and pictures. I spent a great deal of time at a local ranch with horses for rent. As a teen, I was presented with a horse of my own, and I've always had one (or more) since. Eventually, I combined my interests and developed a web site and blog devoted to equine and western lifestyle photography with a specialty in wild horse images. I also sell fine art prints and wild horse DVDs in support of efforts to preserve these magnificent living legends.
Dave Stoecklein
www.drsphoto.net/workshops.html
David Stoecklein launched his photographic career taking lifestyle shots of skiing, fishing, hiking, and biking, landing assignments for companies such as Coca-Cola, Ski Magazine, L.L. Bean, Reebok, Timberland, and Scientific Angler. It was not long, however, before he turned his lens to his neighbors on the great ranches of the West. David's fascination with the ranching heritage of the American West led him to befriend, and subsequently photograph, the men and women still breathing life into the mythical figure of the cowboy. David's passion for preserving the traditions and beliefs of the country's honest, hard-working cowboys and cowgirls gradually earned him their respect. With that respect came an open invitation to share in their lives, and the great responsibility to honor their trust.
David's personal mission soon led to more assignment photography for companies including Chevrolet, Jeep, Daimler-Chrysler, Marlboro, Kodak, U.S. Tobacco, Ford, Eddie Bauer, Budweiser, Remington, Outdoor Photographer, and others. His client list of today includes JanSport, Dos Equis, Bayer Animal Health, Idaho Potato Council, Columbia Sportswear, Wrangler, Intervet, Agri Beef, Vogt Silversmiths, Ryan Michael, Western Horseman, Big Sky Journal, Nestlé, Platinum Performance, Ariat International, Roche Pharmaceuticals, Canon USA, Sony Pictures, Justin Boots, 20th Century Fox, United Artists, and more. Stoecklein Photography houses an extensive stock collection encompassing both lifestyle and western images, and supports a gallery of fine art prints and western memorabilia in Ketchum, Idaho. Stoecklein Publishing produces an annual line of western calendars as well as a series of western coffee-table books that grows every year. Dave Stoecklein is one of the accomplished master photographers in Canon's "Explorers of Light" education and inspiration program and for the past three years, he has been recognized by the editors of True West magazine as the "Best Living Photographer of the West." The distinguished award is given each year as part of the magazine's "Best of the West" issue. David Stoecklein resides in Idaho with his wife, Mary, and their three sons, Drew, Taylor, and Colby, where they split their time between their home in Sun Valley and their ranch in Mackay.
Tony Stromberg
After more than a decade as one of San Francisco's top commercial photographers, Tony Stromberg followed an inner yearning for more space and stillness and moved to New Mexico to pursue his true passion: fine art photography of his favorite subject, the horse.
Tony travels throughout the western US and Europe in search of the elusive and mysterious spirit of the horse, attempting to capture the freedom and power of his subjects on film. He conducts workshops on equine photography, and his photos appear in select publications throughout the world.
When and how did you first know that Northern New Mexico was "home"?
When I lived in Santa Fe briefly about 15 years ago, I felt like I belonged, although I could not figure out how to make a living here. I felt that the land "spoke" to me in some sort of intuitive language that was very ancient. Perhaps I was hearing my own deep inner voice, finally, now that there was enough stillness away from the city to actually hear it. Either way, it took me that long to realize that my 12 years in San Francisco was "away from home" and that I was like a fish out of water. -- Sometimes you have to go away for a long time to realize where you belong, and I finally knew that I had to live where the wild things were. That was my homecoming.
Mark Terrell
Having followed Northern Nevada's wild horse bands for the last six years, Mark Terrell has had the opportunity to watch the life cycles of America's largest mustang population. Hundreds of days, and thousands of hours, have given him a unique perspective in which to document the mustang life in pictures. His closeness to his subjects have give him a passion evident in his art. He is fond of saying, "Wild Horses have a very hard life, and they live it very well. You can ask no more than that." His award-winning photography has been published world-wide allowing the beauty and majesty of the wild horse to help educate and attract new followers to the plight of this American icon. A professional photographer for the past 14 years, Mark has moved from landscapes to, now, strictly equine photography. His work may be viewed at www.wildhorsesofnevadaphoto.com.
Carol Walker
Carol's passion for photography started at an early age, with animals as her favorite subjects. She studied literature and photography as an undergraduate at Smith College, and continued her education in photography after graduating, studying portraiture and nature photography. She has travelled all over the world photographing wildlife for the past 28 years. In 2000, Carol started her business Living Images by Carol Walker, specializing in photographing horses. Carol's images illuminate the relationship between horses and their people, as well showcase the beauty of horses with her stunning images of horses at liberty. She teaches workshops for amateur photographers on equine photography. Her commercial work includes catalogue covers for leaders in the Equine industry. She has had numerous calendars published featuring her work, and she markets her fine art prints from her website www.LivingImagesCJW.com as well as in several locations on the Front Range of Colorado. Four years ago, Carol began photographing wild horses. As she followed several herds in Wyoming, Colorado and Montana, she became aware of how precarious their situation on public lands has become. Since then, she has dedicated herself to educating people with her photographs and stories about the wild horses. Her book Wild Hoofbeats: America's Vanishing Wild Horses is available at www.WildHoofbeats.com. The book was released winter of 2008 and is currently in its second printing.
Martin & Barbara Wheeler
www.barbarawheelerphotography.com
Martin and Barbara Wheeler are award-winning nature photographers. Publishing credits include "Malheur's Legacy: Celebrating a Century of Conservation." Martin and Barbara specialize in photographing wild horses, though they have a large archive of nature images, including birds, wild animals and western landscapes.
Lourie Zipf
Before returning to her love of horses, Lourie worked for 11 years as an intern and staff photographer for several newspapers, including Tribune Newspapers in Phoenix, Arizona, and the Daily Camera in Boulder, Colorado.
Lourie studied photojournalism at the Ohio University School of Visual Communication from 1991 to 1993.
In 2002, Lourie started her own equine photography business. Since then, her work has been published in magazines as Western Horseman, Horse & Rider, and Horse illustrated.